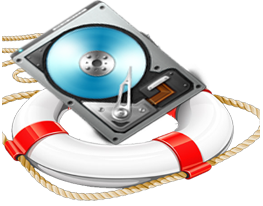 Retrieve files from corrupted, formatted or re-formatted Mac hard drives!
Hard Drive Data Recovery is needed when your disks are not spinning up, hard drive unmountable, killed a hard drive without backing up, or if you have experienced a hard drive crash. Internal hard disks, external hard drives and server drives all can fail at any moment.
AppleXsoft Data Recovery is No 1 in providing Mac hard drive recovery program for recovers data from internal (SATA, EIDE, IDE) and external (USB, FireWire, eSATA) hard drives. AppleXsoft's Mac hard drive recovery software supports FAT16, FAT32, HFS, HFS+, HFSX file systems. It designed to recover accidentally deleted important files from your Mac hard drive, or if your hard drive becomes corrupted, or you have mistakenly formatted your hard drive losing all or some of your important files, and folders. Recover deleted files even your Mac hard drive won't mount. supports recover your whole hard drive or just the files you need. You can Free download the evaluation version of the software and preview all the lost files that can be recovered by the software.

The following are the key features of our Mac hard drive recovery software:
Provides instant and accurate hard drive data recovery.
Recovers from any internal/external hard drives, USB flash drives, and etc.
Software RAID, volume set, and stripe set support.
Recovers data from deleted, lost and formatted Mac hard drive.
Allows recovery of your valuable data from corrupted or crashed Mac hard drives.
Full support for IDE, EIDE, SCSI, PEN, SATA drives.
Provides complete recovery from formatted, damaged, FAT16, FAT32, HFS, HFS Wrapper, HFS+ Mac file systems.
Facilitates creating image file of individual Mac volumes or the entire hard disk.
Most of the graphic file types can be previewed to estimate recovery chances.
Supported Macintosh OS X: 10.14, 10.13, 10.12, 10.11, 10.10, 10.9, 10.8, 10.7, 10.6 Tiger.
Uses read-only access to drives and never writes any information on the hard drives.
What is a Hard Drive?
A hard drive, also known as a hard disk or HDD (abbreviation), is a fundamental part of modern computers. The hard drive is the main, and usually largest, data storage device in a computer. The operating system, software programs and most other files are stored in the hard drive. so if the drive is damaged for some reason, you will lose everything on your computer.