Altered file size due to virus
Files contaminated with viruses such as Worm.ExploreZIP are displayed in Windows Explorer, but their file sizes are altered (e.g. to zero (0)). The windows operating system cannot read these files anymore. You can recover these files using the following procedure:
Select Object->Open drive from menu or Click "Open drive" from Program Main windows directly.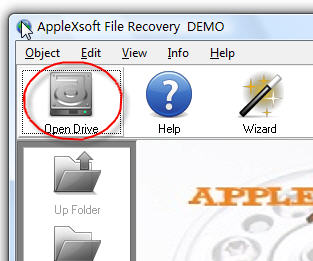 You will see the below select drive dialog, you may choose your drive.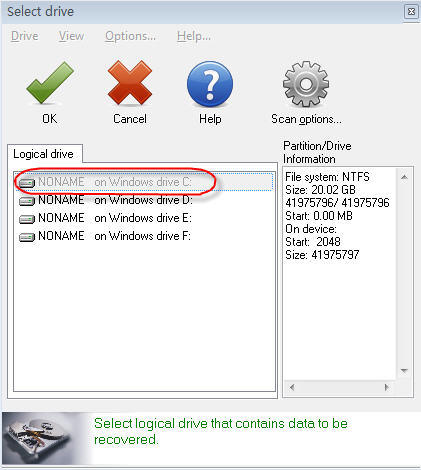 After the drive is opened, Select folder Root and find your file.
After selecting Object->Properties from menu you will get the following screen: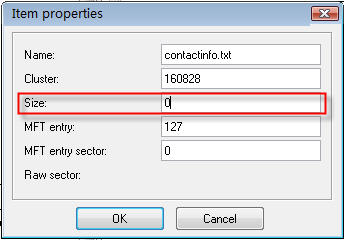 Change the file size by entering a number greater than the initial file size.
Select Object -> Save to... to save the file on another drive. The size of the file will be the size you entered before. If you open the recovered file with the corresponding program application and save it, the original file size will be restored.

How to recover data in various cases