Windows Recycle Bin Recovery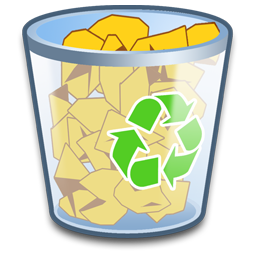 Did you accidentally delete data from the recycle bin? Need help restoring your recently emptied recycle bin?
If you have emptied the windows recycle-bin or deleted files using the Shift + Delete keys, the corresponding data will not be shown on the recycle bin anymore. it is lost forever. Windows even gives you a final warning while emptying the windows recycle bin "Deleting an item from the Recycle Bin permanently removes it from your computer". While that Windows message implies that any data emptied from the windows-recycle bin are deleted forever.
However, with AppleXsoft Data Recovery, you can still get back your important files. AppleXsoft Data Recovery is the most reliable windows undelete Software. It can recover your files emptied from the Windows Recycle Bin. Runs on Windows 7/XP/2000/Vista and Windows 8.
How to Recover your Data emptied from the Windows Recycle Bin
To perform the recovery Click the "Open Drive" icon, or click the pull-down menu "Object -> Open drive" to select your drive.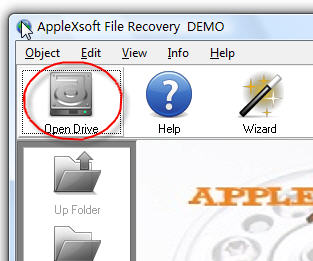 You will see the below select drive dialog, you may choose your drive containing the lost data from the 'Logical drive' tab.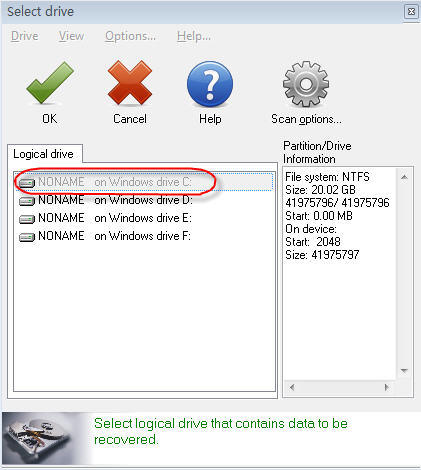 After the drive is opened, click on the folder 'Deleted' and find the lost data.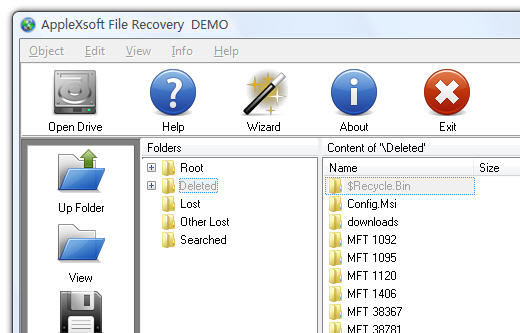 Optionally, perform a file search by selecting Object->Find from the menu. After finding the files you wish to recover, select Object->Save to ... from menu to save them on another drive.
If you emptied the recycle bin and no files were found, continue as described in "Hard Drive Has Been Formatted"

How to recover data in various cases