Quickly and easily recover files from RAW Partition.
How to Recover RAW Partition?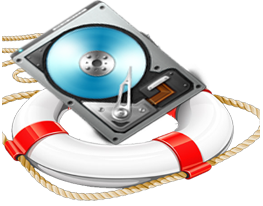 Computer hard drives as well as external hard drives are typically partitioned into two formats, NTFS and FAT. Both are format scan be recognized by the Windows operating system. However, sometimes when you need to access a partition, you may have encountered a situation where the partition is no longer usable and the system asks you to format it. You will then notice that the partition is now in a RAW format rather than the usual NTFS or FAT. Used space and free space are set to 0 bytes.
You will also see the following error:
The disk in drive X: is not formatted.
Sector not found.
Disk/Drive is not formatted. Do you want to format it now?
Invalid media type reading drive. Abort, Retry, Fail?
The type of the system is RAW. CHKDSK is not available for RAW drive.
Usually RAW partition is a sign that the computer's file system had become corrupted and the operating system can not recognize whether the partition is in the NTFS or the FAT format. When this happens, you will not be able to access this partition and new files (including documents, pictures, music, and videos) can no longer be stored. So what is a RAW partition? The word "RAW" means untreated. The RAW format is not a NT File System (FAT or NTFS) partitioning format. The operating system will treat any file system that it does not recognize as RAW. Unformatted drives, such as new flash drives or drives that suffered a virus attack as well as damaged drives caused by misuse or system malfunction, will be marked as RAW.
Here are some of the situations that could lead to a normal partition to be listed as in the RAW file system.
Improper shut down or operation. For example, when an application is still running and the computer was shut down by force with a command before data can be saved.
Power outrages, when a computer lose power, it will shut down immediately and may damage the file system.
User may have improperly formatted the drive, resulting in a RAW partition.
RAW partitions can often occur after reinstallation of the operating system or drivers.
Virus infections can sometimes damage a partition
When you are in "My Computer" and it is not displaying important information such as volume size and free space.
If you see systom listed above, this means that your hard disk's partition table has been damaged, that will cause the hard disk partition information to be inaccessible by the system, and the system will treat it as a unformatted disk right out of the factory. If you want to restore files saved on the disk, please do not read, write on, or format that disk.
Reminder: Here we are recovering the files on the RAW partition instead of the partition itself. If a partition became RAW, don't panic just remember the key is not to format it. If you do format the RAW partition, the chances of a successful recovery will be very small.
Solution for when a hard drive partition turns into a RAW partition
Although a drive partition has turned into the RAW format, there is an effective solution that will make RAW partition file recovery faster, here we will give you a simple guide to solve your problem.
In order to recover data from the drive without damaging them, you will need a reliable data recovery software. Here, we strongly recommend that you use: AppleXsoft Data Recovery Pro. This software is simple and easy to use yet at the same time powerful enough to solve a variety of data loss problems.
Please follow these steps to recover files from RAW Partition on Windows:
Step one: Download AppleXsoft Data Recovery Pro and install it according to software prompts. If the C drive is in the RAW format, please install in a different partition.
Step two: If you are recover external hard drive partition, you need to connect your external hard drive to your computer.
Step three: start the program. An easy step-by-step recovery wizard should help you recover files from a RAW partition step by step. Please see screenshot.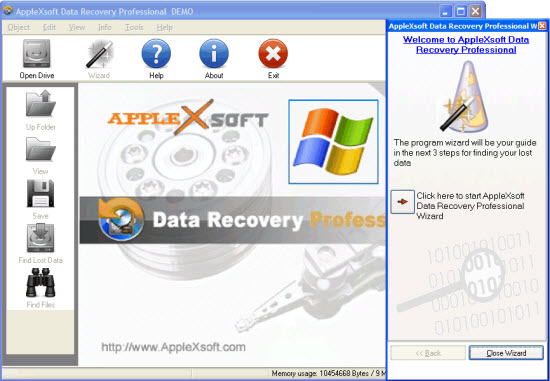 Step four: select physical disk. This software has a RAW scan function, so you should be able to scan the physical disk you have selected. Then you can scan for lost volumes or scan any found volumes with the full scan option. Give that a try.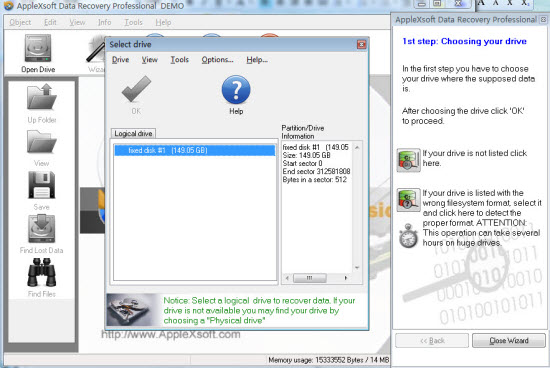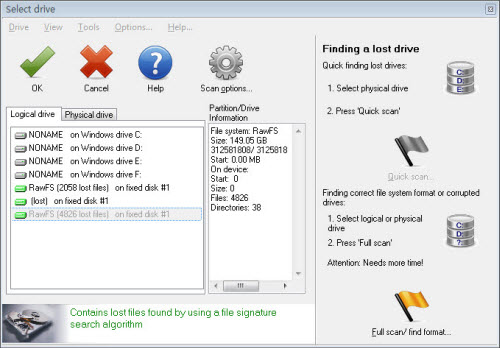 Step five: after the scan you should find that all the files have been found. Click the "save" button on the left and pick a drive to save you recovered files. This software can save a whole folder at once.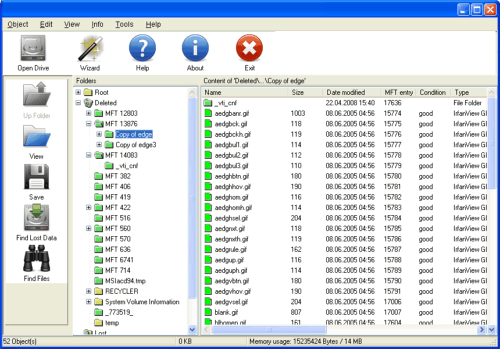 Here are some tips that you can use everyday to prevent data loss
Keep backups of all your data. In case you suffer a data loss, these can help you recover quickly.
Use an uninterruptible power supply. Power failures can cause a computer to shut down and suffer data losses.
When you discovered that a partition has become RAW, and the drive needs to be partitions, do not format or write any more data on it. This will prevent data from been damaged twice.
Just looking for RAW Partition Recovery ? Simply click the button below to download trial version.

For Windows 10, 8, 7, XP.
How to recover data in various cases: