Below is a brief discription regarding how I used ApplyXsoft Data Recovery Pro to successfuly recovered lost folders from my Windows 7.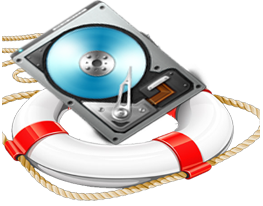 On April 25, 2013, I suddenly found that a folder disappeared from my Windows 7 computer desktop. This folder contained numerous scientific research information such as hundreds of technical reports and thousands of reference papers that I collected over the past several years. This folder is vital to my future research activities. Unfortunately I didn't have a backup copy of the folder. I search everywhere on my computer but couldn't find it anywhere. Obviously I accidently deleted it somehow. To make the matters worse, I have also emptied the Recycle Bin so the folder is permanently deleted. I didn't know when the hell I deleted it but it must have been accidently deleted, permanently!
A friend told me even after a file is permanently deleted we can still recovered it by using some kind of software. So I surfed the internet and found many data recovery software that are said to be able to find and recovered those permanently deleted file and folder from Windows.
I tried Rene .e Undeleter first with no success (paid $50 USD). Then I tried EASE US Data Recovery Wizard 5.0.1 with no success. I also tried Pandora, WIN Undelete and Remo with no success. All these software only found millions of files that I deleted since I owned the computer in 2009 and I needed to find thousands of the lost files by going through each one of these 2.7 million files which is obviously not doable (because the recovered files are all with totally different filenames). To make the matters worse, even by searching the 2.7 million individual files by using keywords, I still couldn't locate those lost files that I wanted to recover also because all the filenames have been changed.
At this point, I realized that what I really needed is a software that can find and recover the entire folders, not only the individual files. Then I found
AppleXsoft Data Recovery Professional
. This is the most powerful Windows data recovery software I have ever used. Not only you can set up certain criteria when trying to find the lost files and folders, it can reconstruct the entire folder structure and recover the entire folder back to the same structure when it was lost/deleted. This is particularly important to me because the folder I lost contained files that were carefully arranged in a special structure for different purposes. More importantly, the folders/files recovered by AppleXsoft data Recovery Pro are all with their original file/folder names so it's much easy to find what you are looking for. AppleXsoft Data Recovery Pro is so far the only software I have found that can do this job.
However, using data recovery software to recover lost or deleted files and folders is not as simple as "A Click Away." You need to study how the software works first. Then you need to know how to set up Criteria such as when it was created, when it was modified and when it was last accessed. After several runs of try-and-error, you will finally find what you are looking for and successful recover it. Also, as warned by the AppleXsoft, you'd better not to install the software to the same hard drive where you lost your files and folders. I made a mistake and installed the AppleXsoft to the same hard drive where I would recover the lost data from. Although I finally successfully recovered the entire folder I accidently deleted, I did experienced some difficulties when searching for lost files and folders.
In summary, AppleXsoft is a great software and has successfully helped me to find and recovered an extremely important folder that contained numerous valuable information I collected over the past several years of scientific research activities. Thank you.
Hope my successful experience of using AppleXsoft Data Recovery Pro will help some Windows users to easily restore their lost files.
Just looking for Recover lost files and folders ? Simply click the button below to download a demo Version.

For Windows 7, XP, 2000. including Windows 8, 10.
How to recover data in various cases: